Condolences & Tributes
We encourage you to share any memorable photos or stories about Karen-Ruth. All tributes placed on and purchased through this memorial website will remain on in perpetuity for future generations.
Graham, Martha, Maddy, Katie and JJ
,
Rob, Rose, Joel & Jamie from Buchanan & Hall
, and
others
sent flowers to the family of Karen-Ruth Ditschun (Hull).
Send Flowers

With heartfelt sympathy to you Audie and everyone in your family in the loss of Karen-Ruth. Words fail to express the sorrow.
Art Ditschun & family
- Thursday November 01, 2018 via Donation
To: FAITH LUTHERAN CHURCH

Dear Joanna and family, May fond memories give you strength and comfort during this time of sadness. I believe that the heavenly choir of angels just got a new member! God's peace to you...
Daria Salemka
- Saturday October 27, 2018 via Condolence Message

So sorry for your loss Audie, Kate, Joanna and families.
Rev. Stephen and Mrs. Jan Scheidt
- Saturday October 27, 2018 via Donation
To: THE LORNE AND ELSIE HANKINSON CHARITABLE TRUST FOUNDATION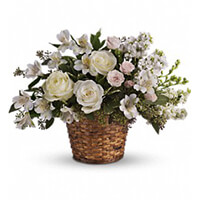 Our deepest sympathies. Know that our thoughts are with you all.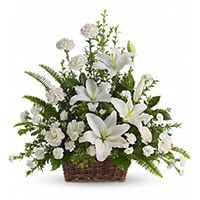 Thinking of you at this time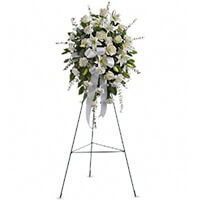 Your Family is in our thoughts and prayers...

Remembering a special person, who touched many lives. Rest in peace, child of God. Matthew
Matthew Diegel
- Thursday October 25, 2018 via Condolence Message

We were sorry to read of the passing of Karen-Ruth in the email from Pastor since we are away on vacation. Our thoughts and prayers are with you as you say goodbye to this lovely woman. May the wonderful memories of your years together help you through this difficult time.
Jim and Sharon McGoldrick
- Thursday October 25, 2018 via Donation
To: SAMUEL W. STEDMAN FOUNDATION

Dear Christine, Shelley and families, I send my heartfelt sympathy to your entire families during this time in your lives. May you remember all the wonderful memories of your sister and may you continue to hear her laughter. Big hugs to you my friends. Lover, Sheila. xo
Sheila Grant Rolfe
- Wednesday October 24, 2018 via Condolence Message